Serve Food Efficiently & Safely
PMG food shields are trusted throughout the foodservice industry because they are both easy to use and highly effective at displaying food safely for both staff and customers alike. Used in just about every foodservice setting, you can find PMG food shields in places like corporate cafeterias, hospitals, universities, and K-12 schools.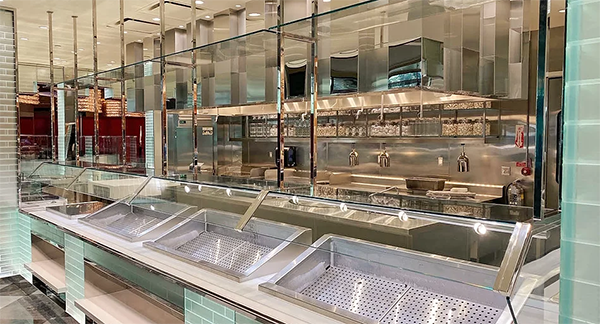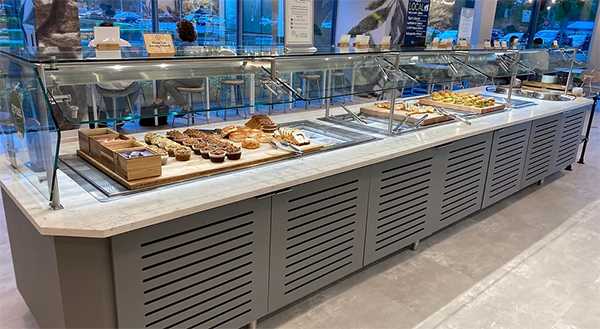 Cutting Edge Food Safety Technology
PMG's Lift & Clean technology is the answer for end-users who understand the current and future sanitation standards their customers will demand during counter foodservice applications. Lift & Clean saves time and hassle during the all-important daily sanitation process. When the panel is simple to clean, management can be assured that the glass between their customer and the served food is at its optimum cleanliness.